Welcome
to the Beauty Boss Academy, an award winning training academy with everything you need to start, build, and grow your beauty career.
Looking to start a career in the beauty industry?
Our five day 'Complete Beauty Course' is the perfect way to kickstart your career in the beauty industry. Led by our experienced and reputable educators at The Beauty Boss Academy, we cover everything you need to know to become a successful beauty therapist. Not only will you learn the necessary skills and techniques to perform high profitable treatments, you'll also be equipped with the tools and resources to build a widely successful beauty business.
Key Areas Covered In This Course
What's included:
Beginner Waxing

Lash & Brow Treatments

Manicure & Pedicure

Spray Tanning

Salon Success Skills (retail & client communication)

Bonus Business/Marketing course of your choice*
There are also written assignments, practical assessments, and test papers to complete as part of this course. You will be assisted in your learning by our outstanding team of beauty educators.
We offer the perfect blend of online & in-person education
to suit your needs & schedule
We believe we have created the PERFECT course for you! Each module in our course starts with theory, an important part of the course which must be understood and completed BEFORE you start performing treatments. The theory for each unit is available to you via our online training portal, giving you the freedom to access and complete in your own time, at your own pace, and in the comfort of your own home.
The practical part (day one) of the course is where the fun begins!
You'll have the opportunity to put your newfound knowledge into practice with 5 days of face to face training, with one of our highly experienced educators at our Award winning training academy.
Our unique blend of online and in-person learning allows you to get the best of both worlds and fully prepares you for a successful career in the beauty industry.
This course is for you if...
You are ready to take the leap in to an exciting new career that will bring you nothing but sheer happiness and fulfilment!
You're finally ready to unleash the creative energy that has been bursting to come out of you all this time - lets see where it takes you!
You want to put yourself first and follow your dreams - we can help turn your dreams in to a reality.
The best part? You don't need any prior experience - just an exciting desire to learn, and grow as a Beauty Boss!
What will my journey look like?
Get ready to embark on an exciting five-day beauty course, where your journey to becoming a successful beauty professional begins from day one. Your chosen educator will be there for you every step of the way, offering unwavering support and guidance to help you achieve ''salon success!''
Stage 1
: before entering the classroom
When you book on to this course, you will be sent via email, login details to our online training portal. From here you'll dive in to a series of in-depth online training modules, delivered via videos, and guide books. These carefully crafted modules are designed to equip you with all the knowledge you need to know before entering the classroom. You are also given instant access to our private Facebook group, where THOUSANDS of our past students hang out!
Stage 2:
building the foundations
During the first day of your beauty course, you will meet your beauty educator and fellow students - how exciting! From here you will be officially introduced and welcomed to the Beauty Therapy industry. You will also be introduced to your first treatment, which is where your home studying will be brought to life!
Stage 3: lets be practical about this!
After you have touched on theory again, you will observe practical demonstrations being delivered by your educator, then, it's your turn! You will practice treatments on each other in class - don't worry! you will be under the careful observation of your educator at all times.
Stage 4
:
You are becoming ''her!''
Now that you are equipped with your new found knowledge, it's time to build your confidence and skills. You will spend the majority of your journey in this stage, perfecting your techniques as you practice and practice some more. Ps. During this stage you are future shaping in to the beauty therapist you once dreamt about becoming - you are her!
Stage 5:
started from the bottom now we're here!
It is during this stage where your educator will assess your skills and techniques, ultimately making sure that you leave our classroom feeling confident and competent in delivering your new beauty skills on paying clients. It's also here where you GRADUATE - Congratulations!
Join us on this exciting 5-day beauty course and begin your journey to becoming the beauty professional you've always dreamed of!
What will you learn?
Condensed into theory and practical, weeexspect every single student will graduate with confidence, knowledge and power; the 3 secret ingredients that will make you the ultimate Beauty Boss!
Day 1
On this day we will introduce you to what is deemed the ''bread and butter'' of any beauty business; waxing! Under the careful eye of your educator, you will perform full body waxing treatments. Make sure you come to class hairy!
Day 2
On this day you will watch and carry out lash and brow treatments. This includes brow shaping and tinting, and also lash tinting. You will also be introduced to the most up-to-date concepts when it comes to alternative treatments to lash extensions.
Day 3
On this day you will enter the world (and art) of spray tanning. A very fast, popular and lucrative service that will have you wanting to get your spray tan gun out at every opportunity!
Day 4
On this day you will perform manicure and pedicure treatments. The good news is, you will also receive a manicure and pedicure!
Throughout this day you will also be introduced to current nail trends and systems that will help you excel in the nail world.
Day 5
This day is 4 weeks after your first four consecutive days. On this day you will be expected to come to class with a model (friend or family member) where your educator will watch and assess your technical skills being carried out across all modules/treatments you have been taught. All being well you will officially 'complete' the 'Complete Beauty Course' and be presented with your certificate. Whoop Whoop!
What Else Do I Need To Know?
Your time with us, here at the Beauty Boss Academy, isn't just a course, it's a new life!
Online Modules
Everything we teach you in this course includes a fully comprehensive online module that allows students to learn and study from the comfort of their own home. Each module is carefully designed to cover vital education such as salon Anatomy & Physiology, Salon Hygiene, Safety in the workplace, Insurance, and Product Knowledge.
One of the best things about our online modules, is that students can revisit the training material as many times as they need to fully understand the concepts and techniques. This ensures that every student has a thorough understanding of the material and can confidently apply them to their beauty treatments.
Beauty Bestie
Are you ready to meet your new ''Beauty Bestie''? Our comprehensive beauty course doesn't just teach you the basics of beauty therapy, we also offer ongoing support, within a community of Beauty therapists all BOSSING their beauty career.
Inside our PRIVATE Facebook group, you can expect to connect with other beauty professionals, all of which have had a very similar journey to you. You'll have ongoing support from a community of like-minded individuals who are passionate about nails and beauty, and are eager to share their knowledge and experience with you.
Bonus Course
As a student on our beauty course, you'll not only receive award winning training, you'll also be gifted a BONUS course - one that will help you take your new career to the next level. You'll have access to expert advice and strategies on how to make your beauty business widely successful.
The Beauty Business Academy offers a range of business and marketing courses designed to help beauty professionals build and grow both their confidence and income. Their team of experienced mentors and educators provide practical advice and strategies that are proven to work.
The Best Products
At the Beauty Boss Academy, we understand that quality products are essential to providing the best services to clients. That's why we only use the best products from globally recognised, award-winning brands in our classes.
Our students will also have the option to purchase the same high-quality products used in our classes - ensuring that they have access to the same products used by industry professionals. With these products, students can offer their clients the best services and products available, ensuring client satisfaction and loyalty.
Deposit
£99.99
+VAT
Secure your place!
Not ready to pay the full price right away? No problem. You can secure your spot on our course by paying a deposit now, then simply pay the remaining balance 7 days before the course starts.
Pay Now
Pay in full
£499.99
+VAT
Pay in full!
Ready to take the next step in your career? Secure your place on our Complete Beauty Course by paying in full and fully commit to your future as a successful beauty therapist.
Pay Now
Marisa Wates
Fantastic training!!! What a brilliant few days with everyone! Everyone there was so friendly and helpful, really impressed. My favourite part of the course was when we covered Exposed spray tanning!
Rebecca Trim
Amazing training! Loved every minute of it! When you book a course you never really know what you're going to get - this course went above and beyond, thank you Jem!
Ciaran Adam
My favourite part of the course was the lash and brows unit - it was fantastic! If you're thinking of doing a course, you won't regret it!
Why Train With Us?
With over 17 years of experience, the Beauty Boss Academy has established itself as a trusted provider of nail and beauty courses - we have the awards to prove it! Our team is committed to delivering the best education and resources to our students and has a wealth of industry knowledge and expertise. We believe in offering only the highest quality courses and use only the best brands in our classrooms. Trust us to provide you with the best learning experience and support as you embark on your journey to become a successful beauty therapist.
Gemma Jones
Say hello to Gemma our Nail Educator
Gemma has over twenty years of experience in the nail and beauty industry and brings a wealth of experience and expertise to our education team regarding creative and innovative nail design.
Gemma works closely with the Beauty Boss Academy to provide you with the full experience of up-to-date products and techniques to support your new nail career and continuous development with her 'up-skilling' courses.
Gemma has a boundless passion for nail art and design and works tirelessly to keep our students on trend with all things nails.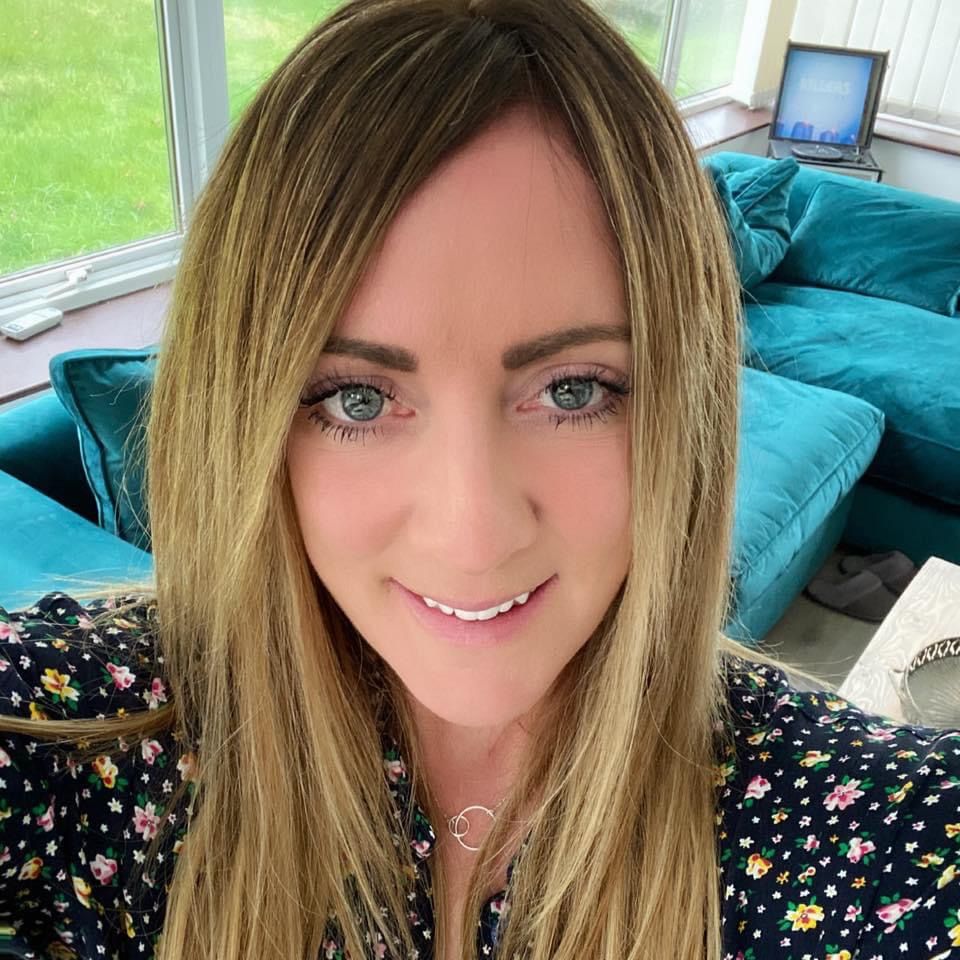 Kelly Stokes
Meet Kelly, our Beauty Educator
Kelly has dedicated her career to empowering aspiring beauty professionals with the knowledge and skills they need to succeed in the industry.
With over two decades of experience in the beauty industry, Kelly works closely with the Beauty Boss Academy to design comprehensive training programmes that cover all aspects of beauty, from the latest beauty therapy techniques to advanced hair removal treatments.
Kellys deep understanding of the beauty industry enables her to provide tailored guidance and support to each of our students, helping them to develop the skills and confidence needed to thrive in their beauty careers.
Laura White
Meet Laura, our Lash & Beauty Educator
Lauras multi-talented approach to the beauty industry allows us to offer our students diverse options with Luaras diverse range of skills and expertise.
As the owner of her own salon based in Essex, Laura has developed a reputation for her exceptional work as beauty therapist, nail stylist, and of course, educator.
As an educator, Laura is committed to providing our students with the highest quality training possible. Laura stays up-to-date with the latest techniques and products, ensuring that her students receive the most relevant and effective instruction. Lauras dedication to her craft and her students is reflected in the success of her graduates, many of whom have gone on to launch successful salons in the beauty industry.
Fully Recognised and Insurable Course
We have partnered with the UK's leading awarding organisations and insurance companies.
We are also on the board of beauty advisors at City & Guilds
 The Location?
Don't miss out on this amazing opportunity to jumpstart your career in beauty! Please see below our next set of upcoming course dates and training locations.
This is the perfect time to start your journey and make your dreams of becoming a successful beauty therapist a reality. Don't wait any longer, sign up now and join us for an unforgettable learning experience.